DEDICATION
I am a personal trainer and sports massage therapist at Pure Gym, Unit 34 Clifton Way, Cambridge CB1 7DY
I have been involved in the health and fitness industry for a number of years, which I have a huge passion for. I believe that I can help people change their lives and achieve any goal they set themselves.
ANCIENT PRINCIPLE
There is an old saying: "Give a man a fish and you feed him for a day. Teach a man how to fish and you feed him for a lifetime".
The same principle can be applied to health and fitness. Teach a person what they need to do - train effectively and efficiently - prepare healthy well-balanced meals, how
to make positive choices and they will be
set for life.
If you want to make changes you will need to consciously adopt new habits and ways of living. These principles are simple and effective. They are sustainable wherever you live and whatever your financial situation.
POSITIVITY
In both my professional and personal life,
I have trained and helped others, which I find extremely rewarding and enjoyable.
I am a very positive person and always finding new ways to challenge and improve myself. I believe in hard work and focus whilst maintaining my positive attitude, which enables me to achieve any goal I set myself. "To be in the right frame of mind is the key to success"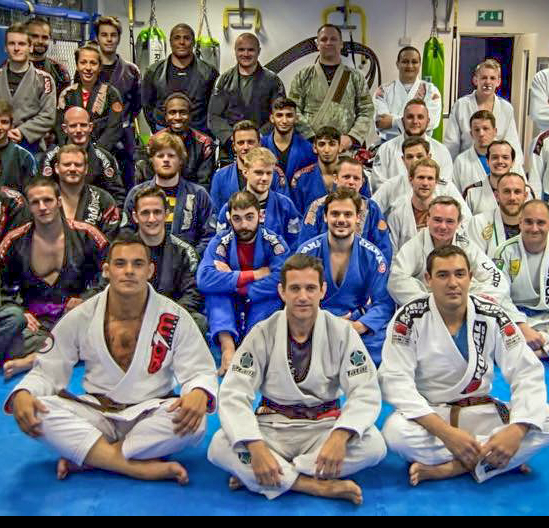 Brazilian Jiu-Jitsu, Cambridge
MARTIAL ARTS
I am an active Mixed Martial Artist,
I regularly train Brazilian Jiu-Jitsu and Muay Thai with my coaches Leonardo Gamarra and Colm Gillane in Cambridge.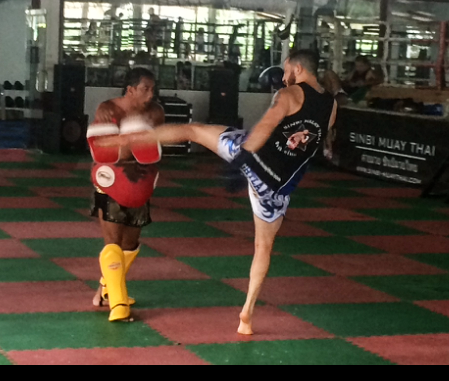 Sinbi Muay Thai Gym, Phuket, Thailand
NUTRITION
I specialise in functional fitness, diet and nutrition. I have been there myself, I was "the fat kid" until I decided to change my
life and become a fitness professional.
Going from 25+% body fat at 12.5 stone
to competing in amateur MMA at 10% body fat at 9.5 stone.
I know the process and highs and lows of weight loss. From trial and error of different methods and techniques I can help you find an easy, stress free healthy and sustainable way of losing body fat and getting in shape, without the misery of eating bland food, just tasty nutritional enjoyable meals.
Whether you are an athlete or someone who just wants to get fit and healthy, my tried and tested nutritional guidance and training methods are effective, efficient and most of all enjoyable.
INDIVIDUALITY
I am experienced in a wide array of training systems and like to be specific with each individual. What might work with one person may not work with another so it is very important for me to adapt to your specific requirements, and help you train to ensure you achieve your health and fitness goals.
MOTIVATION
I believe in hard work, accountability, dedication and positive motivation.
I personally work harder and perform better when I am happy and have the support of those around me. I constantly strive to
create the same environment for my clients.